Churchill Downs Update: Thursday, Sept. 15, 2022
Sep 15, 2022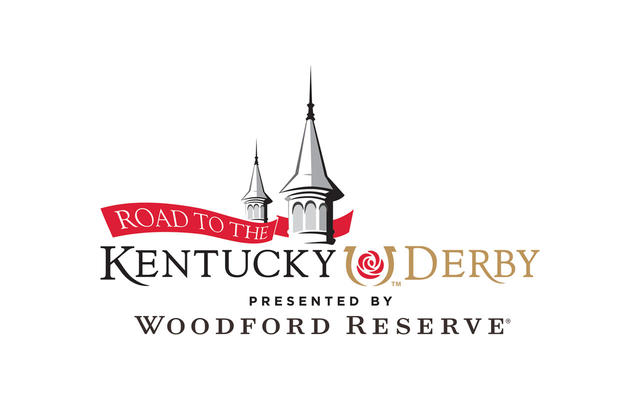 Winchell Thoroughbreds' Echo Again, an impressive maiden special weight winner one month ago at Saratoga, was tabbed as the 2-1 morning line favorite in Saturday's $300,000 Iroquois Stakes (Grade III) at Churchill Downs.
Echo Again will attempt to follow the same route as last year's Iroquois winner, Major General, who also broke his maiden in the same 6 ½-furlong race at Saratoga and went out to win the Iroquois four weeks later.
The 1 1/16-mile Iroquois will kick off the Road to the Kentucky Derby presented by Woodford Reserve. The Iroquois is carded as Race 9 of 11 with a post time of 4:55 p.m. First post Saturday at Churchill Downs is 12:45 p.m.
Chief among the competitors to Echo Again in the Iroquois is the 5-2 second choice on Mike Battaglia's morning line odds, Cliff and Michele Love's $200,000 Saratoga Special (GII) winner Damon's Mound. The undefeated Florida-bred son of Girvin broke his maiden by 12 ½ lengths on July 2 at Churchill Downs.
"He spoke for himself winning the Saratoga Special, all the credit goes to him. He's just awesome," trainer Michelle Lovell said. "The connections who were in that race spoke for themselves. Steve Asmussen is an awesome trainer and has been in this business a long time. He's a veteran with 2-year-olds and we'll get to go against him again on Saturday."
Jockey Gabriel Saez will be back on board in Saturday's Iroquois and will break from Post No. 3
Since 1980, 27 horses that have competed in the Iroquois have also run in the Kentucky Derby. In 2021, Midnight Bourbon, who finished fifth in the Iroquois, was declared the runner-up finisher in the Kentucky Derby behind Mandaloun. The last winner of the Iroquois to compete in the Kentucky Derby was in 2008 when Court Vision finished 13th.
No horses in this year's Iroquois have competed at 1 1/16 miles. Hayes Strike and Honed, both campaigned by Kenny McPeek, broke their maidens going one-mile at Ellis Park.
Favored Echo Again is by Horse of the Year Gun Runner out of the Tapit mare Teardrop. Both Gun Runner, Tapit and Teardrop were campaigned by Echo Again's owner Ron Winchell.
Here is the complete field for the Iroquois from the rail out (with jockey, trainer and morning line odds): Hayes Strike (Brian Hernandez Jr., Kenny McPeek, 12-1); Zaici (David Cohen, Ricky Courville, 30-1); Damon's Mound (Saez, Lovell, 5-2); Jin Tong (Rafael Bejarano, Doug O'Neill, 15-1); Curly Jack (Edgar Morales, Tom Amoss, 5-1); Jace's Road (Geroux, Cox, 7-2); Honed (Julien Leparoux, Kenny McPeek, 12-1); Confidence Game (James Graham, Keith Desormeaux, 12-1); and Echo Again (Rosario, Asmussen, 2-1).
The Road to the Kentucky Derby, a series of select races that award a sliding scale of points to the top finishing positions, has determined preference for its 20-horse Kentucky Derby presented by Woodford Reserve (Grade I) field since 2013. The 1 ¼-mile classic for 3-year-old Thoroughbreds will be run at the historic Louisville, Ky. racetrack for the 149th consecutive year on Saturday, May 6, 2023.
Wagering is available on the Iroquois and every race from Churchill Downs on www.TwinSpires.com, the official wagering provider of Churchill Downs Inc. and the Kentucky Derby.
Free Iroquois Brisnet.com past performances are available at http://www.brisnet.com/wp-content/uploads/2022/09/Iroquois22.pdf
SATURDAY CARD FEATURES ALL-STAKES LATE PICK 5 – Saturday's 11-race card from Churchill Downs will feature an all-stakes 50-cent Late Pick 5 that will begin in Race 7 at 3:50 p.m.
The 15% takeout bet will cover the $300,000 Open Mind (Race 7), the $400,000 Locust Grove (GIII) (Race 8), the $300,000 Iroquois (GIII) (Race 9), the $275,000 Louisville Thoroughbred Society (Race 10) and the $300,000 Pocahontas (GIII) (Race 11).
In the Open Mind, the compact field of five fillies and mares features the eighth matchup between multiple graded stakes winning rivals Bell's the One (6-5) and Sconsin (8-5). Joyful Cadence, who finished second to Bell's the One in the $200,000 Lady Tak last month was made the 7-2 third choice on the morning line odds. The field is rounded out by five-time winning mare Club Car and Chilean-bred stakes winner Cheetara.
The 38th running of the 1 1/16-mile Locust Grove is headlined by trainer Kenny McPeek's graded stakes-winning stablemates Crazy Beautiful (9-5) and Envoutante (5-2). Recent Saratoga allowance winner Played Hard was tabbed at 2-1 on the morning line odds.
Nine 2-year-olds will contest the Iroquois where notable Saratoga maiden special weight winner Echo Again was made the 2-1 favorite over Grade II winner Damon's Mound (5-2).
The second running of the Louisville Thoroughbred Society features a matchup of six-time winner Isolate (7-5) and seven-time winner Necker Island (5-2). The six-furlong dash also includes stakes winner Top Gunner (5-1) and Miles Ahead (6-1).
The sequence will close with the Pocahontas where Ellis Park Debutante heroine Justa Warrior was made the slight 4-1 favorite over debut winner Grand Love (9-2).
For expert selections, special offers and more information about Saturday's all-stakes Pick 5 sequence, visit www.churchilldowns.com/handicapping.
Fans can bet the all-stakes Late Pick 5 sequence on www.TwinSpires.com, the official wagering provider of Churchill Downs Inc. and the Kentucky Derby.
IROQUOIS, POCAHONTAS PART OF BREEDERS' CUP DIRT DOZEN BONUS SERIES – The $300,000 Iroquois (Grade III) and $300,000 Pocahontas (GIII) are both part of the Breeders' Cup Dirt Dozen which will award partial entry fees to the $2 million Breeders' Cup Juvenile (GI) and $2 million Juvenile Fillies (GI).
The winners of the Iroquois and Pocahontas will receive $30,000 toward their fees to enter the Breeders' Cup. The second place finishers will be awarded $15,000 and third will receive $7,500.
For more information about the Breeders' Cup Dirt Dozen, visit www.members.breederscup.com/dirtdozen.
Popular 5 p.m. 'Twilight Thursdays' Return With $2 Beer, Live Music, Food Trucks – The three Twilight Thursdays in Churchill Downs' Plaza from 5-8 p.m. will feature $2 select domestic can beer, live music (Piper Madison on Sept. 15; Braden Baugh Trio on Sept. 22; and Hot Brown Smackdown on Sept. 29) and food trucks.
Downs After Dark: Fiesta Under the Spires on Saturday, Sept. 24 – The final Downs After Dark of the year will take place Saturday, Sept. 24 as Churchill Downs presents a night full of thrilling horse racing and a Latin-inspired celebration of live music, dance and art for "Fiesta Under the Spires."
Event highlights include music from DJ Roberton (5:30-8 p.m.) and Kentucky Salsa Allstars (8:30-11:20 p.m.); salsa lessons in the Plaza from Louisville Salsa Underground (6:45-7:40 p.m.); strolling mariachi performances by Mariachi Alegre; and a showcase of Latin artists including Claudia Hernandez, Mercedes Harn and Andy Perez.
Admission gates will open at 5 p.m. and the 11-race program will be conducted between 6-11:10 p.m.
General admission to Downs After Dark is $14 and includes an official program. Guests under the age of 18 will only be admitted to the track if accompanied by a parent or adult guardian. Limited premium dining packages are available starting at $82 per person. Outdoor-third floor box seats are on sale for $17 per person. Reserved seating can be purchased online at www.ChurchillDowns.com/Tickets.
Betting Menu Features 20-Cent Derby City 6 Jackpot – The betting menu will be the same as recent meets and includes the 20-cent minimum "Derby City 6" jackpot, which is offered on the last six races each day with a low 15-percent takeout. The Derby City 6 jackpot will be paid only if there is a single winning wager with six winners placed at the required minimum bet value. If there are multiple winning wagers with six winners in the six-race sequence, 90 percent of the net money wagering into the pool will be paid, and the remaining 10 percent will carry to the Derby City 6 jackpot. If there are no tickets will all six winners, 100 percent of the pool will carry to the Derby City 6 jackpot. There will be a mandatory payout on closing day.
The daily betting menu also features 50-cent Pick 5s with a low 15% takeout and 50-cent Pick 4s. Win, Place, Show, Exacta, 50-cent Trifecta, 10-cent Superfecta, Daily Double and 50-cent Pick 3 wagers will be offered every race (on all races that qualify under Kentucky statutes for minimum field size) and the $1 Super Hi-5 will be offered in the last race daily.
Gaffalione, McPeek Defend September Titles – Tyler Gaffalione, who won his eighth Churchill Downs riding title with 62 wins during the Spring Meet, had the hot hand during last year's September Meet with 16 wins, one more than Brian Hernandez Jr.
Kenny McPeek was last September's champion trainer with 10 wins, two more than Hall of Fame conditioner Steve Asmussen, who collected his 26th Churchill Downs training crown with 25 wins during the Spring Meet.
General Admission, Reserved Seating Options – General admission to Churchill Downs is $7 ($14 for Downs After Dark on Saturday, Sept. 24). Reserved box seats are $10 ($17 for Downs After Dark) and indoor dining options are $42 ($82 for Downs After Dark). Children 12 and under are admitted free when accompanied by an adult (Downs After Dark policy: no one under the age of 18 will be admitted to the track unless they are accompanied by a parent or responsible adult). Tickets can be purchased online at www.ChurchillDowns.com/Tickets or by calling (502) 636-4400.
'Churchill Downs Today' Airs One-Hour Before First Race – Joe Kristufek is Churchill Downs' on-track and simulcast host and Scott Shapiro is the chief analyst. Additional race-by-race analysis will be provided by Kaitlin Free, James Scully and Brandon Stauble.
"Churchill Downs Today," the track's daily racing preview program, will air one hour before the first race of the day and can be seen on-track and online at www.TwinSprires.com. The Churchill Downs LIVE app is available free of charge on streaming services such as Amazon, Apple TV and Roku. Fans can download the Churchill Downs LIVE app for full access to a free HD live stream of the Churchill Downs simulcast signal.
Also, horseplayers can visit https://www.churchilldowns.com/racing-wagering/handicapping/expert-picks for daily expert selections.
Churchill Downs Racing Televised on 'America's Day at the Races' – The racing action from Churchill Downs throughout the September Meet will be broadcast on FOX Sports' "America's Day at the Races," which will air every race day on either FS2 or FS1.
DOWN THE STRETCH – The September Meet at Churchill Downs kicked off Thursday with a first post of 5 p.m. The racing week will continue Friday-Sunday with first posts of 12:45 p.m. The next two weeks will feature five-day racing Wednesday-Sunday. … Jockey Tyler Gaffalione will have a one-day suspension Friday. He'll resume riding Saturday where he was named on seven horses in the body of the 11-race card. … Jockey Ricardo Santana Jr. will now be represented by Jimmy Riccio. Prior to representing Santana, Riccio most notably represented Jose Ortiz. … Jockey Brooke Bays will make her riding debut Thursday in Race 8 aboard Sweet Ginger. … "Inside Churchill Downs" is off this week but will return to the airwaves Friday, Sept. 23. The one-hour program will air on ESPN 680/105.7 and stream live on the station's website at www.espnlouisville.com. … "At the Races with Steve Byk" will air live Friday from Churchill Downs. Fans can listen to the three-hour broadcast on Sirius 219, XM 201 and on www.stevebyk.com. … For more information about the Churchill Downs September Meet, visit www.churchilldowns.com.
Ticket Info

Sign up for race updates and more
Thank You To Our Sponsors